Recent visitors to the BioMed Central (BMC) web site might notice the prominence that Chemistry Central has in the three-sisters navigational tabs:
I have not had a chance to acquaint myself with this new open access publishing brand, with four new journals: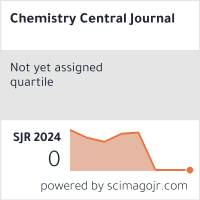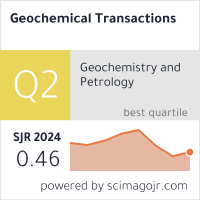 Editors-in-Chief: Christoph Steinbeck, European Bioinformatics Institute, David Wild, Indiana University

Editors-in-Chief:  Piet Herdewijn, Katholieke Universiteit Leuven, Sijbren Otto, University of Groningen, Günter von Kiedrowski, Ruhr-Universität Bochum
[No SCImago Journal History Table Available]

The biggest chemistry research publisher is the American Chemical Society (ACS), with nearly 50 peer-reviewed journals and several popular books series. The ACS states that they exist "for the purposes of encouraging the advancement of chemistry; promoting research in chemical science and industry; increasing and diffusing chemical knowledge; and promoting scientific interests and inquiry through its meetings, reports, papers, and publications," with more than 163,000 members.The 2011 consolidated financial report for 2010 and 2011 and the IRS 990 statement  tax-exempt statement for 2010 released on their web site shows revenue shows robust activity,  well-compensated executives, and a solid financial footing based in great part on the success and revenues associated with publications.    ACS also promotes chemistry as a career with student memberships, and their ACS undergrad web site that helps undergraduates target graduate education. At the 2012 ACS National  Meeting in March, there is an entire program segment devoted to students.
With a membership of more than 150,000 individuals, it would be inevitable that the merits and new models of sharing knowledge openly, rather than gating it behind a subscription or payment walls, would be brought to the attention of a non-profit, publicly chartered society organization such as the ACS.  And to their credit, the ACS did launch their ACS AuthorChoice open access option in 2006 at an initial rate of $3000 per research article.
The ACS National Meeting is coming up at the end of March in San Diego, and Chemistry Central will be in the exhibit area:
Chemistry Central Journal was originally announced at the 2006 ACS meeting in San Francisco. For this 2012 appearance, there will certainly be an opportunity for Chemistry Central to engage in a dialogue with mainstream chemistry professors, researchers, and students about the benefits of putting research findings in open access.